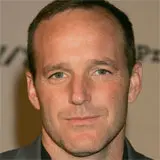 Clark Gregg is set to reprise his role as Agent Coulson in Marvel's Thor, now currently in full production.
Gregg previously appeared in Iron Man and will also appear in Iron Man 2 when it hits theaters in May. Along with Samuel L. Jackson as Nick Fury, he appears to be someone Marvel is using to tie its superhero films together despite the character not appearing in 2008's The Incredible Hulk.
Thor stars Chris Hemsworth in the title role along with Stellen Skarsgard, Anthony Hopkins, Natalie Portman, Tom Hiddleston and Kat Dennings. It will arrive in theaters next summer along with The First Avenger: Captain America.
Source: Variety