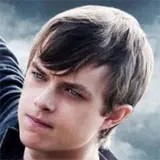 The found footage superpowers film Chronicle will take flight on Blu-ray and DVD beginning May 15, and will include the theatrical and a new 13-minute longer director's cut as part of "The Lost Footage Edition."
Directed by Josh Trank, Chronicle follows three high school kids (Dane DeHaan, Alex Russell and Michael B. Jordan) who stumble upon a strange object in the woods that gives them superpowers. As their powers gradually increase and mix with their immaturity, their bond as friends and sense of responsibility begin to crack.
Made for a mere $12 million, Chronicle was a box office hit in making over $63 million domestically and $53 million internationally.
Chronicle will be presented on Blu-ray in 1080 video and 5.1 DTS-HD Master Audio. Here are the Chronicle Blu-ray bonus features:
Deleted Scene – Matt and Casey in the Kitchen
Pre-Viz
Camera Test
Theatrical Trailer
Chronicle Soundtrack Info
Click here to pre-order Chronicle on Blu-ray for a discounted price at Amazon.com.