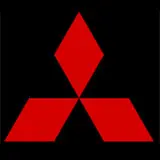 Mitsubishi is set to show off its commitment to at-home 3D at the Consumer Electronics Show by delivering 3D content to booth visitors via numerous sources, including Blu-ray Disc.
The company is also ready to introduce a new adapter designed to let owners of existing Mitsubishi 3D-ready home theater TVs to connect to an upcoming 3D equipped Blu-ray player. The gadget will provide instant access to the new 3D Blu-rays set to debut later this year for owners of 3D-ready sets dating back to 2007.
Dubbed the Mitsubishi 3DC-1000, the 3D adapter is due in stores in late spring. It's timing might provide a hint that we will see the first wave of 3D capable Blu-ray titles by this summer.
Much more information about the 2010 debut of 3D on Blu-ray is expected to be unveiled over the next 48 hours as CES prepares to get underway.