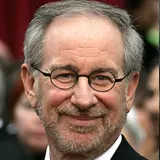 CBS is doubling down on their television relationship with Steven Spielberg's Amblin Television by ordering up the high concept drama series Extant to join Spielberg's Under the Dome on the summer 2014 programming slate.
There's a lot of confidence in Extant at CBS as the network is bypassing the pilot route and pushing the serialized concept straight to series. A good part of the enthusiasm likely comes from the success of Under the Dome, also a cooperative venture between CBS and Amblin Television, which has been the most successful summer network show in over 20 years.
Extant centers around a female astronaut who returns to Earth after a year's absence in space. What she experiences is said to change the course of history, all while she attempts to reconnect with her family.
The Extant script is written by a combination of Spielberg, Greg Walker and Mickey Fisher. Though it is being set up as a limited summer series with a 13-episode order, Under the Dome was given a similar green light yet already has received a second season order. There's no reason to believe CBS will push Extant to a second season if it is met with ratings success.
Spielberg's stamp on serialized dramas becomes more pronounced with Extant. In addition to the new drama and Under the Dome, Spielberg's Falling Skies continues to perform well during the summer for TNT and will begin shooting its fourth season next month.
Source: THR