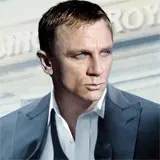 Online retailer Amazon.com has launched a new Blu-ray Disc sale with titles priced as low as $9.99.
Headlining the sale and selling strong is Casino Royale with Daniel Craig for $14.99. It has been in the top 5 Blu-ray bestsellers list since the sale began.
In the $9.99 range are a number of Lionsgate films including Reservoir Dogs, The Descent, Stargate and Total Recall.
In total there are 39 titles being offered, the most expensive of which is The Godfather Trilogy Collection: The Coppola Restoration for $52.99.
Click here to browse or shop all the Blu-ray titles in the sale.
Although not a part of this particular offer, Amazon has cut the price of Quantum of Solace on Blu-ray to $19.99. That immediately propelled the latest Bond adventure to the top Blu-ray bestsellers list position where it remains.