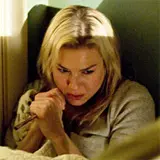 Case 39 took multiple years to hit theaters but will make a swift debut on Blu-ray Disc and DVD on January 4.
The Paramount Vantage social worker thriller starring Bradley Cooper, Jodelle Ferland, Ian McShane, Renee Zellweger, and Adrian Lester limped to $13.3 million at the box office in early October. Its home video debut comes on the first eligible Tuesday after clearing the 90-day theatrical run window.
The Blu-ray edition of Case 39 includes four featurettes: "Evil": Inside Case 39, Turning Up The Heat On The Chill Factor, Inside the Hornet's Nest, and Playing with Fire; as well as an unspecified number of deleted scenes.
Pre-order Case 39 on Blu-ray for a discounted price at Amazon.com.