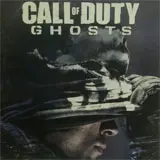 Retailers have provided the first solid confirmation that Infinity Ward's Call of Duty: Ghosts is coming to Xbox 360, Playstation 3 and PC on Tuesday, November 5.
Starting tomorrow, May 1, retailers will begin taking pre-orders for the game with GameStop offering an exclusive poster with every pre-order taken through them.
A Best Buy ad shows that the arrival of Ghosts pre-orders will initiate a sale on Call of Duty: Black Ops and Call of Duty: Modern Warfare 3 on Xbox 360 and PS3 for $19.99 each. Call of Duty: Black Ops 2 will be on sale for $39.99 (it's been as low as $34.99 before).
We should get our first look at the game tomorrow when pre-orders go live, and hopefully confirmation of an all-new game engine that will carry forward into the next generation. Thanks to Josh for the tip.
Source: IGN via Charlie Intel