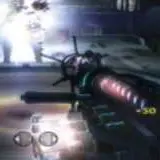 The Pack-A-Punch weapons upgrade machine returns in Call of Duty: Black Ops with a whole slew of new and improved arms to help conquer Zombie mode.
The following Pack-A-Punch weapons list includes all the standard weapons in Zombie mode and their Pack-A-Punch upgraded versions. You'll find them on the Zombie maps Der Riese, Five, Kino Der Toten, and the hardened and prestige edition exclusive maps Shi No Numa and Verruckt. The Pack-A-Punch weapons are broken down by weapon type.
Good luck collecting them all. You'll need them.
CoD: Black Ops Assault Rifles
AUG = AUG-50M3
Commando = Predator
Famas = G16-GL35
FN FAL = EPC WN
G11 = G115 Generator
Galil = Lemantation
M14 = Mnesia
M16 = SkullCrusher
CoD: Black Ops Handguns
CZ75 = Calamity
CZ75 Dual Wield = Calamity & Jane
M1911 = Mustang & Sally
Python = Cobra
CoD: Black Ops Launchers
China Lake = China Beach
M72 LAW = M72 Anarchy
CoD: Black Ops Light machine guns
HK21 = H115 Oscillator
RPK = R115 Resonator
CoD: Black Ops Shotguns
HS10 = Typhoid & Mary
Olympia = Hades
SPAZ-12 = SPAZ-24
Stakeout = Raid
CoD: Black Ops Sniper Rifles
Dragunov = D115 Disassembler
L96A1 = L115 Isolator
CoD: Black Ops Submachine Guns
AK47u = AK74fu2
MP40 = The Afterburner
MPK5 = MP115 Kollider
MPL = MPL-LF
PM63 = Tokyo & Rose
CoD: Black Ops Special Weapons
Ballistic Knife = The Krause Refibrillator
Crossbow = Awful Lawton
Ray Gun = Porter's X2 Ray Gun
Thundergun = Zeus' Cannon
Winter's Fury = Winter's Fury
You can also peruse our Call of Duty: Black Ops review, take a shot at winning one of 10 Black Ops t-shirts up for grabs, or learn how to unlock Dead Ops Arcade mode and Zork mode.