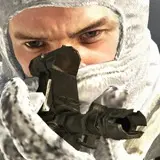 Amazon.com has begun offering 200 pre-order points when you pre-order Call of Duty: Black Ops for Xbox 360, PS3 or the PC.
What are Amazon.com pre-order points? According to the retailer's terms and conditions, pre-order points are the equivalent of a credit towards a future purchase. This is a workaround solution to offering a discount on Call of Duty: Black Ops that Activision does not otherwise authorize.
The good news is 200 pre-order points is the equivalent of $20. So if you lock in your pre-order at Amazon, you'll get $20 off your next video game purchase. The only way this wouldn't be a good deal is if Black Ops was the last video game you ever purchased.
Click here to pre-order Call of Duty: Black Ops with the 200 pre-order points for the platform of your choice at Amazon.
This promotion also extends to the $79.99 Hardened Edition and the $149.99 Prestige Edition.