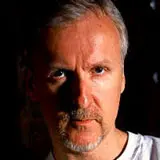 Last Friday's 16-minute James Cameron's Avatar sneak preview at select IMAX theaters coupled with the Avatar trailer setting download records for Apple.com its first day of availability has trigged tickets for the December 18 opening to already go up for sale.
Online ticket vendors Fandango.com and MovieTickets.com began accepting money for Avatar midnight showing tickets on Friday to coincide with the sneak preview footage. Tickets are only being offered for around 75 AMC locations, the majority of which are IMAX.
The Hollywood Reporter is claiming tickets have already been sold which is unpredecented given the film is still almost four months out.
Unfortunately due to an unknown runtime, theaters cannot offer tickets beyond the midnight showing as they would not know when the next show could start. Rumors have suggested Avatar could run as much as three hours in length using Titanic for reference. A final runtime should be revealed within the next couple months.