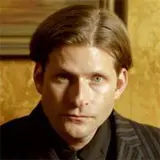 Crispin Glover has been cast to lend his performance capture skills to Tim Burton's Alice in Wonderland as the Knave of Hearts.
For the role, Crispin will don a performance capture suit and have his movements and voice acting used as reference for a digital version of the character.
This process is nothing new to Crispin as he recently played the part of Grendel in the CGI-animated version of Beowulf. Delving into the extra features on the Blu-ray Disc or DVD prove Crispin is more than up to the task of performance capture.
Joining Crispin on the confirmed cast list are Mia Wasikowska as Alice, Johnny Depp, Anne Hathaway and Helena Bonham Carter.
Source: THR