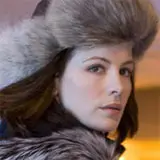 The Kate Beckinsale arctic murder thriller Whiteout will seek redemption after a washout in theaters when it bows on Blu-ray Disc and DVD on January 19.
Whiteout will blow onto Blu-ray in its original 2.4:1 framed aspect ratio with 1080p video and 5.1 Dolby TrueHD audio.
While the DVD version will include deleted scenes, the Blu-ray edition will include the same scenes in upgraded high definition video along with the exclusive The Coldest Thriller Ever Story featurette, Freeze Frame: From Page to Screen and BD-Live access.
Retail pricing for Whiteout has been set at $35.99 which should bring on-shelf pricing in around $25.