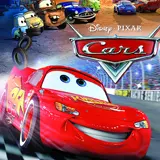 I have some new Blu-ray rumors to pass along today, two of which came from Comic-Con mumblings and two from digging through sources.
First up is a 3D remastering of Pixar's Cars, which is expected to speed into stores on Blu-ray 3D combo this fall/winter to coincide with the release of the Cars spinoff Planes on Blu-ray. Pixar and Disney love to double-up catalog titles with new releases and this fits that pattern like Cinderella's slipper on her foot. Cars 2 is already available on Blu-ray 3D so the arrival of Cars on Blu-ray 3D will complete the set.
Disney is releasing the P.L. Travers biopic Saving Mr. Banks starring Tom Hanks and Emma Thompson on December 20. For those who don't follow Disney history, P.L. Travers is the author of Mary Poppins and the film follows the difficult task Walt Disney had of convincing her to sign over rights to the film, and the subsequent creative tug-of-war that ensued while the film was coming together. Next year is the 50th anniversary of Mary Poppins, and I have confirmed that Disney has put together a 50th anniversary Blu-ray release. The only question is whether it will be released in December to coincide with the Saving Mr. Banks theatrical debut, or in March/April 2014 alongside the Saving Mr. Banks Blu-ray debut. My expectation is we will see the Mary Poppins: 50th Anniversary Blu-ray in stores either December 3 or December 10.
Lastly, The Digital Bits is reporting that restoration and transfer work is underway on Blu-ray releases of The X-Files and Twin Peaks television series. Next year marks the 20th anniversary for The X-Files so the timing is ripe for Fox to take advantage of the marketing opportunity and deliver the season sets fans has been patiently waiting for. Oddly enough there was no mention of X-Files coming to Blu-ray during the show's 20th anniversary panel at Comic-Con last week.
I'll have more information to share about all these rumored Blu-ray releases in the coming months.