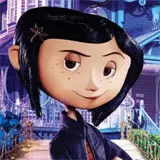 The latest edition of our Blu-ray Rumor Report starts with a title included in the last report, Coraline. I had speculated a July or August release date which turned out to be right on the money. Coraline is looking like a good bet for July 21 with 2-D and 3-D versions and four pairs of 3-D glasses packed into every set.
Some other likely July releases include the original Rush Hour on the 7th and The Haunting in Connecticut on the 28th.
Speaking of Brett Ratner's calling card series, Rush Hour 2 could drop on August 4 which would complete the trilogy on Blu-ray Disc. Another title slated for that date is Hannah Montana: The Movie which should get a big push from Disney.
The big August catalog release (thus far) looks to be Paramount's Braveheart that is no stranger to Blu-ray rumors. This time confidence is high for an official studio announcement confirming an August 11 date. Cross those fingers!
August should also see the release of The Ninth Gate, State of Play, The Haunting of Molly Hartley, and Zac Efron in 17 Again towards month's end.
Labor Day kicks off the big fall home video season building into Christmas so of course the big guns are going to be lining up for a spot in your Blu-ray library. Mid-September should produce Fast & Furious (with D-BOX) and Observe & Report, while The Boat that Rocked will fit in somewhere as well.
The usual Blu-ray Rumor Report disclaimer for the newbies: Please remember that all these dates and time frames are considered rumor only until officially confirmed by each title's respective studio. Marketing plans are always in motion and can change on a whim.