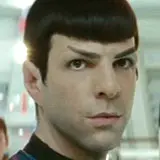 It feels like eons have passed since the last Blu-ray rumor report and I am admittedly long overdue. So let's jump right in poste-haste and get down to business!
The first rumored Blu-ray release on the radar is David S. Goyer's horror-thriller The Unborn with stunner Odette Yustman which is expected June 16. Also on the slate for June is Sony's The Pink Panther 2 on June 23 and Fox's 12 Rounds (unrated version) and Street Fighter: Legend of Chun Li on June 30.
July 28 is quickly shaping up to be one of the most expensive and memorable Blu-ray release dates since the format's inception. In addition to previously announced Battlestar Galactica: The Complete Series, Anchor Bay's Children of the Corn and Criterion's Repulsion, amongst other titles, Warner may have picked this date to release the theatrical version of The Watchmen. Our intel suggests an extended cut may be released before year's end making for an unwelcome double-dip scenario.
Confirmed via a retailer source is a Blu-ray Disc bow for Henry Selick's Coraline sometime this summer. A good guess would be either July or August. Also possibly showing up around the same time is Steven Spielberg's A.I. Artificial Intelligence though the pulse on that one is weak at best.
Kevin Smith has already gone on record and confirmed Blu-ray Disc versions of Chasing Amy and Clerks are coming sometime in the latter half of this summer. Smith has also Twittered that he has recently recorded an all-new commentary err Smodcast for Chasing Amy.
The lone August rumored flick is Jennifer Lynch's Surveillance on the 18th. Within a month of that date expect Universal to roll out Heroes: Season Three to keep that series' Blu-ray run intact.
If any date is going to challenge July 28 it is going to be the week leading up to Thanksgiving. Imagine picking up J.J. Abrams' Star Trek on November 17 followed by Monsters vs. Aliens on November 19. It could happen!
Please remember that all these dates and time frames are considered rumor only until officially confirmed by each title's respective studio. Marketing plans are always in motion and can change on a whim. You've been warned.