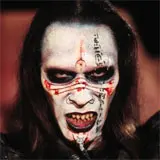 The first half of 2009 continues to fill up with Blu-ray Disc titles at a pace the format has yet to experience. Every week adds to the pool and keeping up is keeping us busy like bees.
This latest rumor report spells out some titles that may or may not make the cut for release in the coming months. Remember, none of these titles are confirmed by the studio and should be considered rumor only until such confirmation is made.
First up is John Carpenter's Ghost of Mars from Sony with a possible March 31 release date. Also potentially coming the same day is Jet Li's The One from the same studio.
Paramount still has quite a few HD DVD exclusives that will make for easy Blu-ray updates. The next potential candidates are A Mighty Heart and Things We Lost in the Fire on March 24.
We're hearing critically worshiped Milk starring Sean Penn might make a quick turnaround to home video and show up on Blu-ray Disc and DVD on March 3 to pump up exposure for the Oscars.
Speaking of Oscars, last but not least is a "double-dip" possibility, something that will become more prevalent as Blu-ray's run lengthens. Is the Oscar's an ideal time to see a new two-disc Collector's Edition of Best Picture winner No Country For Old Men? We'll find out one way or the other soon enough.