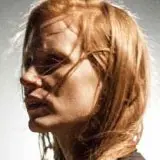 It's time for another edition of Blu-ray rumored release dates. This set of titles is full of Academy Award winners and surefire bestsellers for the upcoming awards season.
Ang Lee's Life of Pi is looking like it will wash ashore on Blu-ray 3D, Blu-ray and DVD on March 12, 2013. I don't expect an official announcement to be made by Fox until well into February.
Sony is eying March 19, 2013 to release Best Picture nominee Zero Dark Thirty from director Kathryn Bigelow and starring Jessica Chastain on Blu-ray and DVD. That's only two months out and it should generate some strong pre-orders and sales into its release.
A few days later on Friday, March 22, intel suggests Warner Home Video will release Peter Jackson's The Hobbit: An Unexpected Journey on Blu-ray 3D and Blu-ray. We don't expect a four-film set that includes The Lord of the Rings trilogy, but stranger things have happened.
The following week on March 26, Disney is expected to release Lincoln starring likely Academy Award Best Picture winner Daniel Day-Lewis. Look for a four-disc set loaded with bonus features fitting of this big release.
One of the trickier release dates to figure out has been Cloud Atlas. There is new evidence that suggests Warner Bros. will hold this film until June 11, 2013, possibly because of the lack of Academy Award nominations it received. The ambitious film would likely get lost in the shuffle amongst the previously mentioned titles.
Of these titles, only Life of Pi is currently available for pre-order. The others are expected to be added soon.
We hope to be able to confirm these rumored Blu-ray 3D and Blu-ray release dates in the coming weeks with each studio's respective announcements. Remember, all dates are considered rumored until they are formally announced.