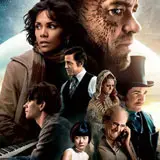 There are some new Blu-ray release rumors to report courtesy of reader Josh, including the current box office champ The Twilight Saga: Breaking Dawn Part 2 with Kristen Stewart, Robert Pattinson and Taylor Lautner. All of these titles are expected in stores in the first quarter of 2013, and these dates offer a possible release date of when you can expect them.
The Twilight Saga: Breaking Dawn Part 2 will be a huge release on Blu-ray and DVD, much like it has proven to be at the box office. The rumored release date for the final – for now – Twilight film is February 16, which falls on a Saturday. That date jives with previous Twilight home video launches that occurred at midnight on a Friday.
Next up is Cloud Atlas starring Tom Hanks and Halle Berry. The ambitious film from the Wachowski siblings is expected to make its Blu-ray and DVD debut on January 29.
Another potential January 29 release is the horror sequel Silent Hill: Revelation. Amazon.com is already taking pre-orders for the Blu-ray 3D and Blu-ray versions.
Last but not least is the new Jennifer Lawrence and Bradley Cooper flick Silver Linings Playbook. Its potential Blu-ray and DVD release date is February 12.
As always, none of these dates are considered final until the studios make official announcements.