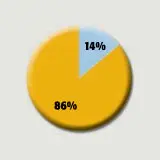 The latest Home Media Research data reveals a trend the Blu-ray Disc Association has been waiting all year to see.
Per the latest data, consumers spent $60.78 million on Blu-ray Disc titles over the past week, a 157% increase over the previous week.
Over the same week, consumers bought $461.51 million worth of DVDs, up 91.83% from the previous week.
While the Blu-ray numbers seem insignificant compared to DVD they are actually quite impressive. Blu-ray had been running anywhere between a 7 and 11% market share versus DVD. These numbers reveal a 14% market share, the format's highest in recent memory and possibly ever.
Aiding Blu-ray's surge is The Dark Knight Blu-ray Disc from Warner which continues to sell like hotcakes. It temporarily sold out for a couple days at Amazon.com, unheard of for a new release Blu-ray title until now.
The most telling data will come post-Christmas when thousands of new Blu-ray owners fire up standalone players and PS3 consoles for the first time. Without the newness of The Dark Knight, it will take steady purchasing from all the new adopters to keep that 14% market share in hopes for an eventual increase.