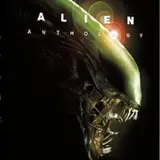 Ridley Scott's Prometheus will be making its way to Blu-ray and DVD in a couple months. If you're planning on picking it up and don't have the previous Alien-franchise films in your collection, Amazon.com has your back.
Sometime within the past few hours, Amazon.com lowered the price of Alien Anthology on Blu-ray down to a very reasonable $28.96. That's a full 64% off the $79.98 list price and about the cheapest you'll find it at this time. How long this Alien Anthology Blu-ray sale price will remain is unknown.
The Alien Anthology on Blu-ray includes Alien, Aliens, Alien 3 and Alien Resurrection. In addition, two extra discs are included that are chock full of endless bonus materials.
Click here to buy Alien Anthology on Blu-ray for $28.96 at Amazon.com.