This evening I have a quartet of newly announced Blu-ray titles covering everything from the classics to television to direct-to-video.
First up from MGM comes the Blu-ray debut of West Side Story in celebration of the film's 50th anniversary. The 1961 Best Picture winner has been fully restored and now sports 1080p video and 7.1 DTS-HD Master Audio. The film will be available in a two-disc collector's edition Blu-ray set and a four-disc limited edition box set that adds the DVD version, a tribute CD and collectible memorabilia. Both versions will arrive in stores on November 15 and feature the following bonus features:
ALL-NEW: Pow! The Dances of West Side Story – cast members, contemporary filmmakers, dancers and choreographers analyze and illuminate the film's famous dance sequences.

Prologue
Dance At the Gym
Tony and Maria's Cha Cha
America
The Rumble
Maria's Roof Dance
Cool

ALL-NEW: A Place for Us: West Side Story's Legacy – a look back at the iconic film and the impact it has had all over the world

Creation and Innovation
A Timeless Vision

Song Specific Commentary by Lyricist Stephen Sondheim

Prologue
The Jet Song
Something's Coming
Dance At the Gym
Maria
America
Tonight
Gee, Officer Krupke
I Feel Pretty
One Hand, One Heart
Quintet
Somewhere
Cool
A Boy Like That / I Have A Love

Music Machine –allows viewers to go straight to their favorite musical numbers
West Side Memories
Storyboard to Film Comparison Montage
Trailers

Original Theatrical Trailer
Original Issue Trailer
Reissue Trailer
Animated Trailer
Neither version of West Side Story on Blu-ray is available for pre-order at Amazon.com just yet and suggested retail pricing has yet to be revealed.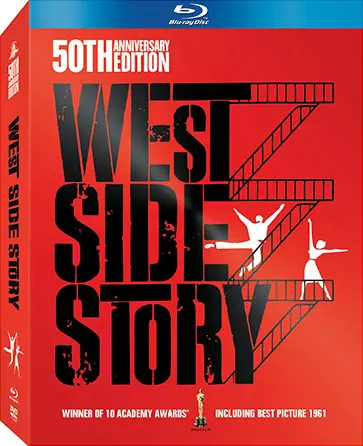 On August 23, the filmmaker Malcolm Venville's Henry's Crime starring Keanu Reeves, Vera Farmiga and James Caan will make its way to Blu-ray and DVD from Fox Home Entertainment. This indie comedy will come without any supplemental features on Blu-ray and be presented in 5.1 DTS-HD Master Audio and 1080p video.
Click here to pre-order Henry's Crime on Blu-ray for $20.99 at Amazon.com, 30% less than the $29.99 list price.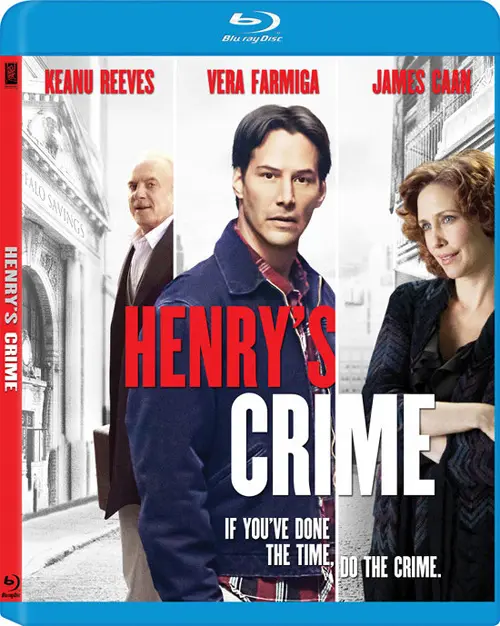 Lionsgate will bring Set Up to market on the first time in a direct-to-video release on September 20. The "heist gone wrong" film starring Bruce Willis, Curtis "50 Cent" Jackson, Ryan Phillippe, Randy Couture will include an audio commentary with co-writer/director Mike Gunther (Beatdown), a "making of" featurette, a weapons featurette, and interviews with the cast and crew. Tech specs and pre-order information is not yet available, but the SRP is set at $24.99.
Also on September 20, Warner Home Video will bring the top-rated new comedy from last season Mike and Molly starring Billy Gardell and Melissa McCarthy to Blu-ray and DVD. The release date is timed with the premiere of season 2 on CBS this fall. Bonus features on both versions include the following:
Falling in Love With Mike & Molly – In this feature, we turn up the heat by creating fun cast pairings who interview each other about the experience of being a part of TV's # 1 new comedy.
Mike & Molly Play Acts (2 parts) – Hilarious, never aired scenes filmed in front of a live studio audience.
An Interview with Jim (the dog) – Rondi Reed (Peggy) and Jim the dog are interviewed about what it's like for Jim to be America's most-watched dog since Eddie from Frasier.
Gag Reel
Click here to pre-order Mike & Molly season 1 on Blu-ray for $41.99 at Amazon.com, 30% off the $59.98 list price.