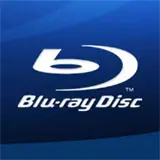 The Blu-ray Disc Association has formally issued a press release declaring specifications for the now officially dubbed "Blu-ray 3D" format have been finalized with the first product (Avatar, anyone?) coming to stores in 2010.
As anticipated, the final spec will send full 1080p resolution to each eye to retain a full high definition presentation. The BDA is also touting the spec as "display agnostic" meaning meaning any Blu-ray 3D player will be able to work a 3D-enabled television whether it is LCD, Plamsa, etc.
In addition to films being offered in 3D, the new Blu-ray 3D spec will allows publishers to design discs with 3D subtitles and navigation menus.
For millions of Blu-ray adopters relying on their Playstation 3 console for movies, the spec has been designed so that the PS3 can playback Blu-ray 3D discs in proper 3D. This would presumably come from a firmware update though no further details were offered at this time.
Upcoming Blu-ray 3D players will be able to play existing discs while existing non-3D players will be able to play 2D versions of films off the 3D discs. This design should help alleviate compatibility and consumer confusion issues.
The technical spec calls for 3D video to be encoded using the Multiview Video Coding (MVC) codec, an extension to the existing ITU-T H.264 Advanced Video Coding (AVC) already in use on Blu-ray Discs.
Blu-ray 3D is expected to make a big splash at CES in January and we'll pass along all new developments as they transpire.