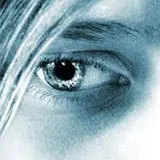 Below is a new French poster (and previously released trailer) for Let Me In, Matt Reeves' American version of the outstanding Swedish vampire film Let The Right One In.
Let Me In stars Chloe Moretz (Kick-Ass) as a vampire who befriends a young bullied boy played by Kodi Smit-McPhee. Their relationship is naturally without some serious complications due to her nature.
Fantastic Fest in Austin, Texas will serve as the premiere site for Let Me In later this month. It arrives in theaters everywhere on October 1.
Source: FearNet