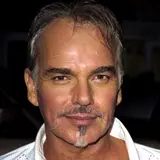 Billy Bob Thornton has been chosen by FX to star in Fargo, a new 10-part miniseries based on the 1996 black comedy movie from the Coen brothers.
Joel and Ethan Coen are on board the FX project and will serve as executive producers. Novelist Noah Hawley has been tapped to write the story.
In the Fargo series, Thornton will play Lorne Malvo, a "manipulative man" per the press release who befriends a small-town insurance salesman and ultimately sends him down a dark path.
Malvo and all the other characters in the new Fargo will be unrelated to those from the 1996 original film. They will share some of the same characteristics including "Minnesota nice," and the series is being developed to include the same murder and humor that helped make the film a classic.
The irony of Billy Bob Thornton starring in Fargo is that like the film's star Frances McDormand, he has won an Oscar.
FX is hoping Fargo will carry on the dark miniseries tradition of American Horror Story which prepares to enter its third season with American Horror Story: Coven. Should Fargo prove successful in the ratings department as I suspect it will, FX would be expected to continue it beyond a 10-run miniseries.
The first episode of Fargo will premiere spring 2014 on FX.