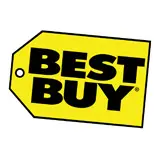 Best Buy has updated their Cyber Monday Blu-ray titles to expand the selection of films on sale from a small handful over the weekend to 35 total.
Almost everything in Best Buy's Cyber Monday Blu-ray list is slotted into either a $7.99 or $9.99 price point. Starting with the $7.99 group we have Predator, Independence Day, The Princess Bride, Live Free or Die Hard, Slumdog Millionaire, Kingdom of Heaven, Showgirls, I Robot, The Wrestler, The Day After Tomorrow, Mr & Mrs Smith, Reservoir Dogs, Jumper, Juno, Master and Commander, What Happens in Vegas, Australia, 27 Dresses, The Simpsons Movie, American Psycho, Fargo, 12 Rounds, Little Miss Sunshine, The Silence of the Lambs, and Walking Tall.
In the $9.99 category are X-Men Origins: Wolverine, Taken, Fight Club, Valkyrie, Tyler Perry's Why Did I Get Married Too?, and Dr Horrible's Sing-A-Long Blog. Lastly for $12.99 are Hot Tub Time Machine, Percy Jackson & the Olympians: The Lightning Thief, Alvin and the Chipmunks: The Squeakquel, and Diary of a Wimpy Kid.
Check out all of Best Buy's Cyber Monday deals including TVs, video games and more at this page on BestBuy.com.