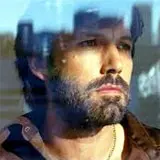 Warner Home Video has announced a February 19, 2013 release date for Ben Affleck's Argo on Blu-ray and DVD.
Argo stars Affleck, Bryan Cranston, Alan Arkin and John Goodman, and is based on a true story about rescuing six Americans trapped in Iran during the Iranian revolution. The movie stands a reasonable chance of earning Best Film and Best Director Academy Award nominations next month.
Warner is bringing Argo to Blu-ray in 1080p video and 5.1 DTS-HD Master Audio. The Bonus feature 'Rescued from Tehran: We Were There' is shared between Blu-ray and DVD, while the remaining extras are exclusive to the Blu-ray and DVD combo pack release:
Feature Length Picture in Picture: Eye Witness Account
Audio Commentary with Director Ben Affleck
Rescued from Tehran: We Were There
Argo: Absolute Authenticity
ARGO: The CIA & Hollywood Connection
Escape From Iran: The Hollywood Option
Click here to pre-order Argo on Blu-ray for a discounted price at Amazon.com.