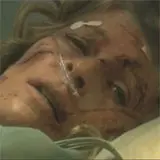 Universal Studios Home Entertainment has revealed via UGO.com the final box art for Battlestar Galactica: The Plan on Blu-ray Disc.
The Plan is directed by Edward James Olmos and examines at the Cylon attack on the 12 colonies of Kobol and its aftermath from the Cylon point of view. It directly references the Battlestar Galactica: Season One opening titles ending with "and they have a plan" which many, myself included, felt was never fully explained.
You can read all about the full disc features of Battlestar Galactica: The Plan right here, or head over to secure a pre-order at Amazon.com.