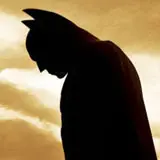 Online retailer Amazon.com must be feeling a bit "batty" today. A peek at their home video bestsellers list, typically dominated by DVD, sees Batman Begins on Blu-ray Disc entrenched in the top sales spot. Oh yeah, its release date happens to be today.
Peeking around the corner at the Blu-ray specific bestsellers list sees Batman Begins at the top, Batman Gotham Knight (the new animated feature-length movie) in second place and the Limited Edition Batman Begins set in third. The ugly duckling so far is Fox's Batman The Movie, relegated to the 51st sales position for Blu-ray.
Batman Begins has a legitimate shot at remaining in the top spots for another week and a half, the time period until The Dark Knight opens in theaters.
If you haven't secured your copy of Batman Begins on Blu-ray yet, what are you waiting for? Three simple words should help make up your mind: Dark Knight Prologue.
Click here to shop for Batman titles on Blu-ray at Amazon.com.