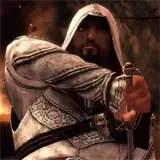 Ubisoft's Assassin?s Creed Brotherhood is set for release on November 16 for PS3 and Xbox 360 and I've got the brand new launch trailer below for you to check out.
Assassins Creed Brotherhood puts you in the role of Ezio, a legendary assassin finding himself in Rome in an effort to stop the Templar Order. As Ezio you'll be able to recruit young assassins and send them out into the sprawling city to do your bidding.
Ubisoft promises upwards of 15 hours of gameplay in Assassin?s Creed Brotherhood single-player mode, plus extensive multiplayer modes to keep the assassinations going into the new year.
Order Assassins Creed Brotherhood in standard or collector's edition packages on the console of your choice at Amazon.com.