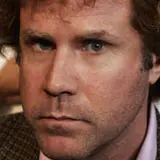 Variety.com is reporting Judd Apatow has enlisted Sacha Baron Cohen and Will Ferrell to star as Sherlock Holmes and Dr. Watson in a comedic take on Sir Arthur Conan Doyle's Sherlock Holmes adventures.
This won't be the first time the comedic super-duo has appeared on-screen together. The pair shared the screen and a kiss in Talladega Nights: The Ballad of Ricky Bobby.
This also isn't the first Sherlock Holmes film in the pipeline. Guy Ritchie is set to direct an edgier version for Warner Brothers.
Scribe Etan Cohen, fresh off Tropic Thunder, is penning the script for Apatow"s version. Columbia Pictures is distributing.
No timetable has been set for release. If a strike does indeed occur, this could easily be pushed back deep into 2010.