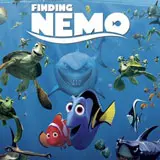 Andrew Stanton will direct Finding Nemo 2 for Pixar and Disney, his first project since cutting his teeth on the box office bomb John Carter.
Whatever story idea Stanton has for his followup to Finding Nemo has Disney excited enough to push forward with the project. Details on the plot are being kept under wraps, but at the very least it should be expected to see Marlin (Albert Brooks), Dory (Ellen DeGeneres), Nemo (Alexander Gould) and Gill (Willem Dafoe) back for another watery adventure.
After making Disney hundreds of millions of dollars with the original Finding Nemo and Wall-e, Stanton took his first crack at live-action with the mega-budget adaptation of John Carter for the big screen. Though audience and critical reaction to the film was generally warm, the marketing message never connected and Disney ended up writing down the film's losses for an incredible $200 million.
Stanton's future in live action isn't dead yet, though. He's a proven solid creative filmmaker and storyteller, and with the right project could direct a huge hit. The same could be said for David Fincher who struggled out the gate with Alien 3 yet went on to find success with Seven and The Social Network, amongst others.
For now, Stanton's attention will be focused squarely on bringing Nemo and pals back to the big screen. Expect a 3D release, especially considering Finding Nemo is returning this fall for a special 3D engagement and will debut in the Blu-ray 3D format on December 4.
Source: Deadline