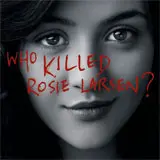 AMC's The Killing starring Mireille Enos and Joel Kinnaman was marked for death after fan outrage exploded following the season one finale that failed to solve the question plastered all over AMC's marketing, "who killed Rosie Larsen?" The Season 2 finale finally answered the question, but the closure turned out to be too little, too late.
Today AMC formally cancelled The Killing citing "a difficult decision." They were extremely proud of the show, but the slipping ratings – upward of 33 percent in Season 2 versus Season 1 – ultimately were not enough to keep it on the air for a post-Rosie Larsen continuation.
Though AMC has given up on The Killing, Fox Television Studios reportedly sent out a statement immediately following the cancellation and stated they fully intend to find a new home for the cable series. It's unlikely to draw much interest from networks but could end up at the likes of FX, TNT, or even Netflix where Arrested Development has been brought back from the dead for a fourth season. As of now, no one has stepped forward to inquire about picking up the series.
The Killing co-star Joel Kinnaman has already found work on the big screen. He's been tapped to star as Alex Murphy in the remake of Robocop that is gearing up to begin production shortly.
AMC learned a valuable lesson with how The Killing was handled both creatively and in promotions. Because of this lesson, they are unlikely to repeat those mistakes: don't publicize a hook to draw viewers in and then fail to deliver before the season concludes. Viewers took offense, voiced their frustration, left in droves, and ultimately killed The Killing on the channel that originally gave it life.