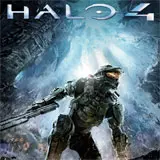 Black Friday may have come and gone, but the deals keep rolling in at retailers and will likely do so right through Cyber Monday. For example, today's video game deals at Amazon.com include a specific deal that matches a big Black Friday offer from Target.
Starting at 11:09am EST/1:09pm EST today, Amazon's Lightning Deals in video games is offering Halo 4 for Xbox 360 at its full $59.99 price with a catch. As Target did on Black Friday, anyone who takes advantage of this deal will receive a $20 gift card toward a future purchase. In addition, Amazon is offering a $10 instant video credit that it typically comes with at the online retailer, making this the best Halo 4 deal around.
Continuing with the Xbox 360 theme, Amazon will also be offering the Xbox 360 Kinect Holiday bundle with Kinect Adventures! and Kinect Disneyland for $219.99 with free shipping.
Other individual game deals going up at the same time include Cars 2 for Nintendo DS, Toy Story 3 for Playstation 3 or DS at $12.99, Prototype 2 for Xbox 360 or PS3 at $19.99, and Tron Evolution for Xbox 360 at $8.99.
The big deals are Halo 4 and the Xbox 360 Kinect Holiday bundle, both of which are expected to sell out fast once the Lightning Deal gets underway at exactly 11:09am EST/1:09pm EST today. For the best odds of scoring one, squat on the page the link below takes you to and watch the countdown timer go right to zero, then click and buy the deal or deals you want.
Click here to browse or shop Amazon's video game Lightning Deals.