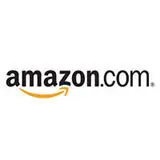 It's the day after Christmas and scores of shoppers set their alarms early to rush to Target, Best Buy, Walmart and other stores in search of the best after Christmas Day sales.
Amazon.com, on the same day they're reporting their best ever holiday sales season despite the poor economy, has kicked off a new Blu-ray Disc sale to keep you in the house and shopping with them.
The Amazon "Post Christmas Blu-ray Sale" includes a whopping 182 total titles to choose from. Pretty much every major publisher is included in this sale.
There are definitely some great deals here: Batman Begins Limited Edition Gift Set for $19.99, JFK for $14.99, Band of Brothers for $37.49, Wall-E 3-disc for $24.49 and two-disc for $21.49, 300 for $17.99, Lost Season 4 for $49.99, Narnia: Prince Caspian priced the same as Wall-E, all the Criterion films including The Third Man, Bottle Rocket and even The Last Emperor for $23.99, and Pan's Labyrinth for $18.99, amongst many others. It will take several minutes just to browse them all.
Click here to browse and shop the Amazon Post Christmas Blu-ray Sale.
This sale will expire on January 4 or while supplies last. The bigger titles are typically the ones to sell out in these types of promotions.