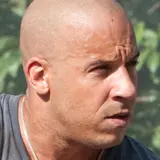 Fast Five starring Vin Diesel, Paul Walker, Tyrese Gibson and Dwayne Johnson is expected to arrive on Blu-ray and DVD sometime in August. To get a jump on the competition, online retailer Amazon.com is already offering a pre-order for the Fast Five Blu-ray and DVD combo pack.
Fast Five opened on April 29 and got the summer movie season off to a strong start by earning $86.2 million in ticket sales its first three days in theaters. The pace slowed after that, but by the end of its theatrical run, Fast Five had earned $206.8 million domestically and another $385 million internationally.
Universal Studios Home Entertainment is likely to announce the home video debut of Fast Five in the next few weeks. I'll pass that along with the release date, cover art and bonus features when its available.
Click here to pre-order Fast Five on Blu-ray for $27.99 or 30% off the $39.98 list price.