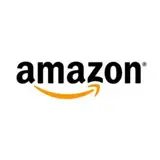 Online retailer Amazon.com is embracing the spirit of Halloween with a new limited time Blu-ray Disc sale spanning a wide variety of films.
Upwards of 188 Blu-ray Disc titles are on sale including Hellraiser, the original Halloween, Transformers, The Ultimate Matrix Collection, Braveheart, Gladiator, Harry Potter and the Order of the Phoenix and The Orphanage.
Amazon has set up the sale page so you can sort the titles available in the sale by horror/Halloween and by price range. There are currently 39 titles at $12.99 or under and 40 under horror/Halloween.
Browse or shop the Amazon.com Halloween Blu-ray Disc sale.
The sale prices for these Blu-ray Disc titles will revert back to their original prices on October 27.