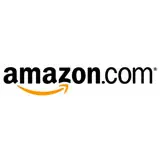 Online retailer Amazon.com has kicked off a new Blu-ray Disc sale targeting hit catalog titles from Paramount Home Entertainment.
The sale slashes up to 58% off a selection of 26 Blu-ray Disc films to choose from.
Headlining the list are a pair of popular box sets. The Godfather Trilogy is priced at $52.99 and the Mission Impossible Trilogy at $37.99, or just over $10 per film.
Other big name titles in the sale include Zodiac for $17.99, The Hunt for Red October for $14.49 and Flags of Our Fathers for only $12.99.
Click here to browse or shop all 26 titles in Amazon.com's Paramount Blu-ray Disc sale.
The sale is scheduled to end on May 11 so mark your calendar and plan accordingly.