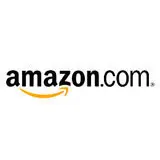 The holidays are coming! The holidays are coming! And with the joyous time of year comes the promise and hope of reduced prices on electronics, namely steeply priced Blu-ray Disc players.
Thanks to our forum leader Spideybat, we can report Amazon.com has taken a step towards making Blu-ray players more affordable. In a fairly aggressive move, the online retailer has priced the Sony BDP-S300 1080p player (more info or purchase from Amazon) at $199.98 with free shipping, breaking the magical $200 barrier for the first time.
Elsewhere on Amazon, the top 10 Blu-ray bestsellers list has been slightly shook up over the past fews days. Sex and the City is showing some might by pushing into the #4 spot. The Godfather Collection continues to outperform by leapfrogging into the number 2 spot after Amazon's aggressive price reduction to $61.95.
Newcomer Kung Fu Panda, announced just last week, has shot into the top 10 at the number 8 spot. The strong theatrical performer looks like it might repeat that success on Blu-ray.
You can check out and shop Amazon's complete Blu-ray bestsellers list, updated hourly, by clicking here.