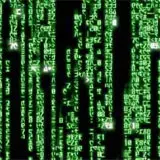 The Ultimate Matrix Collection was finally announced by Warner Home Video late yesterday evening and already online retailer Amazon.com has fired up pre-orders for the hefty set.
Warner set the list price at $129.95 and Amazon has shaved 30% off to bring the actual price in at $90.95.
Right now the only way to get the original Matrix film is via this new 7-disc set which is set to arrive in stores on October 14.
Warner has offered no indication that each Matrix film will be offered separately, or that the Complete Collection, as previously offered on HD DVD with the films and nothing more, will be available on Blu-ray.
The Ultimate Matrix Collection on Blu-ray will include everything found on the HD DVD version with the addition of a downloadable standard def copy of The Matrix.
Click here to pre-order The Ultimate Matrix Collection at a reduced price from Amazon.com.