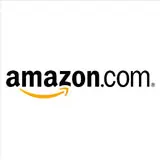 Online retailer Amazon.com has assigned an end date to their latest large scale Blu-ray Disc promotion.
The last day to take advantage of their buy two, get one free Blu-ray sale is July 27. Whether a new promotion will sprout up in its place remains to be seen.
Exactly 108 titles are available to choose from in the current promotion. Some of our favorites include The Transporter, Mission Impossible, Crank (whose sequel is the topic of discussion in our Forums), American Psycho, Rocky, The Descent and Mr. and Mrs. Smith.
You'll have to head over to Amazon.com to check out the full collection of 108 titles, all of which appear to still be in stock.
Click here to browse and shop Amazon.com's buy two, get one free Blu-ray Disc sale, expiring July 27.