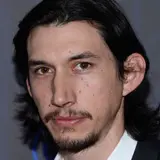 Adam Driver, best known for his role on the HBO series Girls, is reportedly on the verge of signing a deal that will see him play a villain in the upcoming J.J. Abrams sequel Star Wars: Episode VII per numerous trade reports from earlier today.
The big Star Wars casting news originated at Variety who reported that Driver "is close" to signed a deal to play the villain in the film. Their sources tell them that the character is said to be in the "vein of Darth Vader," which leads us to believe that he could somehow be a former apprentice of the Sith Lord who went into hiding after his master was simultaneously turned to the light side of the force by Luke Skywalker and killed by the Emperor.
Driver's name first entered the active Star Wars sequel rumor mill back in January when The Hollywood Reporter name-dropped him in an extensive article that included names likes Jesse Plemons and Michael Fassbender, amongst others. Abrams, Lucasfilm and Disney have been extremely tight-lipped about Star Wars casting to date, so it's a bit surprising that Variety is reporting Driver's status with such conviction.
After the Variety story dropped, other trades such as The Hollywood Reporter, The Wrap and Deadline also confirmed that their sources, likely the same agent or agents that gave Variety the green light, confirm the Variety scoop. Lucasfilm and Disney publicists are, of course, not offering any comment at this time.
Adam Driver is best known for his role on the HBO series Girls playing the boyfriend of Lena Dunham's character. Dunham tweeted offering congratulations to her co-star, but her comments were made based off the same trade news everyone else saw. Driver's numerous film roles include Inside Llewyn Davis and Lincoln.
J.J. Abrams is expected to start shooting Star Wars: Episode 7 within the next couple months to meet the film's December 18. 2015 release date. Sound stages have been under construction for some time in the U.K., and R2-D2 remains the only Lucasfilm-confirmed character set to appear, though Driver seems to be hot on R2's heels.
Source: Variety