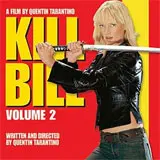 Online retailer Amazon.com has launched a new Blu-ray Disc sale focusing on action titles released by Buena Vista Home Entertainment.
There are 18 total titles in the sale with prices cut up to 49% off retail. The cheapest title is $14.99 and most expensive $17.99.
The highest profile movies included in the sale are The Rock, Kill Bill Volume 1 and 2, Unbreakable, The Chronicles of Narnia: The Lion, The Witch and the Wardrobe, No Country for Old Men, and National Treasure.
Amazon is not offering a date for when this deal ends other than stating it is for "a limited time." In other words, if any of the titles catch your fancy, best to grab them now before the price reverts.
Click here to browse or shop Amazon's action Blu-ray sale.