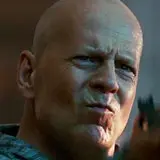 A Good Day to Die Hard turned the latest installment of Bruce Willis against scores of terrorists into a family affair when it blasted in theaters this past February. Next up for the fifth Die Hard film is a stop via Digital HD download on May 14 followed by a Blu-ray and DVD debut on June 4.
Jai Courtney joins Bruce Willis as Jack McClane in A Good Day to Die Hard and together the father and son team take down a group of Russian terrorists on their home soil. The film has performed so-so in the U.S. with $66.3 million thus far. However, international ticket sales are at $221.4 million and climbing proving yet again that Die Hard is a global franchise that refuses to die.
The Blu-ray edition of A Good Day to Die Hard is a two-disc set that is being labeled an "extended edition" in that an extended cut of the film will be included (1:38 versus the 1:37 theatrical cut) along with an extensive selection of bonus features. The full rundown of extras is as follows:
Deleted Scenes

Jack Scopes Out Courthouse
Collins Gets Approval to Move
John McClane Original Introduction
Russian Girls on Plane
Safe House Intrusion
Gun Store
Fight with Anton

Making it Hard to Die

Introduction
Stunts
Helicopters and Aerial
Special Effects
Motion Base
Armoury
Russia and Budapest
The Look of the Movie
Chernobyl
Camera Work
Editorial Los Angeles
Color Grading
Visual Effects
Film Scoring
Wrap Up

Anatomy of a Car Chase
Two of a Kind
Back in Action
The New Face of Evil
Pre-vis

Cold Opening
Cold Opening
Truck Chase

VFX Sequences
Stills: Gallery
Theatrical trailers
Commentary by Director John Moore and First Assistant Director Mark Cotone
Maximum McClane
Click here to pre-order A Good Day to Die Hard on Blu-ray for $27.99 at Amazon.com, 30% off the $27.99 list price.