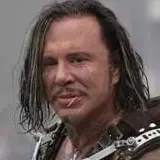 Paramount and Marvel's Iron Man 2 brought in between $51 and $52 million at the box office on Friday including $7.5 million from Thursday midnight showings. That number falls well short of the $67 million The Dark Knight put up on its first day in theaters.
While Tony Stark's encore is off to an impressive start, previous speculation that Iron Man 2 would surpass The Dark Knight's three-day opening weekend record of $158.4 million can be laid to rest. The new revised target for Iron Man 2's opening weekend haul falls between $125 and $140 million.
Iron Man may be flying high but its competition was essentially dead on arrival. In second place on Friday was A Nightmare on Elm Street with around $3 million or a whopping 79% drop from its opening day last weekend. Everything else including How to Train Your Dragon could not top $2 million and will fall short of $10 million for the weekend.
Check back Sunday afternoon for the studio estimated three-day weekend box office results.