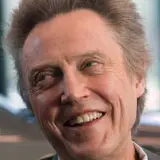 Image Entertainment will release Nigel Cole's indie flick $5 A Day on Blu-ray Disc and DVD on August 24.
The Blu-ray version of $5 A Day will be presented in 1.85:1 1080p video and 5.1 DTS-HD Master Audio and is priced with an SRP of $29.98. Shared bonus features between Blu-ray and DVD include Director and Cast Interviews; Still Galleries and the Trailer.
Here is the official $5 A Day film synopsis:
Nat (Christopher Walken, Oscar winner, The Deer Hunter) is an eccentric conman – a hustler content with a life of schemes and underhanded deals. He lacks one thing: a reconciliation with his son, Flynn (Alessandro Nivola, Jurassic Park III), who has ceased trusting his father long ago. But Nat's time is growing short: he has been diagnosed with a terminal illness. True to form, Nat cons Flynn into joining him in a cross country journey to an experimental medical facility. Short on money, but not on imagination, the two realize that to reach their destination they can spend no more than $5 A Day. They come up with increasingly ridiculous schemes to keep within their budget – but there is a distance of emotion as well as miles to cover. Are they on the path towards a father-son reunion? Also starring Amanda Peet, Sharon Stone, Peter Coyote and Dean Cain.
Click here to pre-order $5 A Day on Blu-ray for a discounted price at Amazon.com.