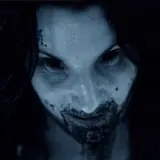 Sony Pictures Home Entertainment has announced the direct-to-video sequel 30 Days of Night: Dark Days is coming to Blu-ray Disc + DVD combo format on October 5.
30 Days of Night 2 sees Kiele Sanchez recast as Stella Oleson (previously played by Melissa George in the 2007 original), a survivor of the Barrow, Alaska vampire massacre who joins up with a new band of vampire hunters in Los Angeles with the intent of avenging her husband's death by taking down the vampire queen.
Sony will present 30 Days of Night: Dark Days on Blu-ray in 1.78:1 1080p video and 5.1 DTS-HD Master Audio. Bonus features will include a PS3 wallpaper theme, filmmaker commentary, Vampires Exist: The Gritty Realism of Dark Days, and the Blu-ray exclusive Graphic Inspirations: Comic to Film.
The SRP for 30 Days of Night: Dark Days on Blu-ray has been set at $30.95.