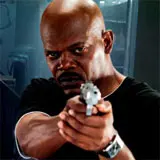 Warner Home Video has announced ten catalog Warner and New Line flicks coming to Blu-ray Disc on September 8 with an SRP of $28.99 each.
The titles include Catwoman, Creepshow, Dead Calm, Freddy vs. Jason, The New World (Extended Cut), Over the Top, The Postman, Snakes on a Plane, Sphere, and The Texas Chainsaw Massacre remake with Jessica Biel.
Each title will be presented in its original aspect ratio with a 1080p transfer. 5.1 Dolby TrueHD audio support is expected but unconfirmed at this time.
Most, but not all of the titles will include standard definition bonus features ported from their DVD incarnations. No new supplements have been authored for Blu-ray.
Catwoman
Alternate Ending and Additional Scenes
Behind the Scenes

The Many Faces of Catwoman
Theatrical Trailer
Freddy vs. Jason
Commentary by Director Ronny Yu, Robert Englund (Freddy) and Ken Kirzinger (Jason)
Deleted/Alternate Scenes Including the Original Opening and Ending
Featurette Gallery Covering the Film's Development, Art Direction, Makeup Effects, Stuntwork and More
Visual Effects Exploration with the Creative Team
Storyboards and Production Art Galleries
Publicity/Promotion Vignettes
Ill Niño How Can I Live Music Video
Theatrical Trailer & TV Spots
The New World (Extended Cut)
Making The New World: Comprehensive 10-Part Documentary
Theatrical Trailers
The Postman
Explore the Crafting of Special Effects Sequences with Commentary by Creative Team Members
Theatrical Trailer
Snakes on a Plane
Commentary by Samuel L. Jackson, Director David R. Ellis and Others
Blooper Reel
Deleted Scenes
Cobra Starship Snakes on a Plane (Bring It) Music Video, Including Behind-the-Scenes
Pure Venom: The Making of Snakes on a Plane
Meet the Reptiles
Visual Effects
Snakes on a Blog
Theatrical Trailers & TV Spots
Sphere
Commentary by Dustin Hoffman and Samuel L. Jackson
Featurette Shaping the Sphere: The Art of the Visual Effects Supervisor
Theatrical Trailer & TV Spots
The Texas Chainsaw Massacre
3 Commentaries on Production, Story and Technical Aspects with Producer Michael Bay, Director Marcus Nispel, Stars Jessica Biel and Eric Balfour and More
Alternate Opening and Ending
Severed Parts Deleted Scenes
Comprehensive Feature-Length Documentary Chainsaw Redux: Making a Massacre, Chronicling the Movie's Origins, Casting and Production
Ed Gein: The Ghost of Plainfield – Shocking Profile of the Real-Like Killer That Inspired the Movie
Screen Tests of Jessica Biel, Eric Balfour and Erica Leerhsen
Motograter Suffocate Music Video
Trailers & TV Spots
I've added all titles to the Amazon Blu-ray Pre-order page available via the link just below the cover art.