'La La Land' Review: A Modern Tale In Old Hollywood Style
The new film La La Land opens, appropriately enough, with the CinemaScope logo, that leads into a circle wipe of a scene of L.A. traffic gridlock, and then quickly evolves into a epic song and dance number with a large cast of dancers and singers lamenting about living in Southern California. To put it simply, this opener tells you all you need to know about La La Land. It's a classic Hollywood musical, told with modern sensibilities, and starring two of the hottest actors working today.
La La Land stars Ryan Gosling and Emma Stone as two struggling artists in Los Angeles. Sebastian (Gosling) is a piano player who loves old jazz and wants to open his own club to help preserve the genre. Mia (Stone) is a struggling actress who works on a studio lot as a barista, and dreams of the day that she is on the other side of the counter. Serendipity brings the two together, and they fall in love, but the tug of their respective dreams threatens to pull them apart, and both must come face to face with the cost of fame at the expense of their relationship.
As a musical, La La Land doesn't hold back. Both Gosling and Stone have numbers, with Stone proving to be the better singer, and intricate dance numbers break out without warning with the principals singing and dancing all over iconic Los Angeles landmarks and locations. These numbers are shot and choreographed so well that La La Land looks, sounds, and feels like a film from last century. And this is a good thing.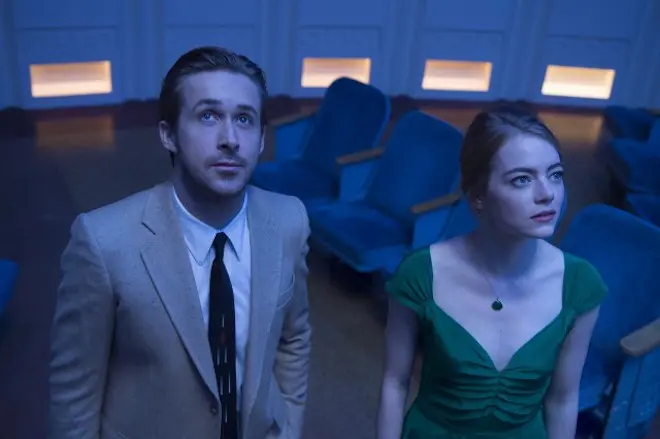 Director Damien Chazelle (Whiplash) set out to recreate these films of yesteryear, and nailed it in every way. If you didn't know, and this film came on TV on Turner Classic Movies, you would think it was made in the 1950s or '60s. The cinematography and the CinemaScope wide screen presentation lends to create the myth of timelessness. There was one number in the Hollywood Hills at sunrise that was so "classic" that I half expected Ginger Rogers and Fred Astaire to stroll on by.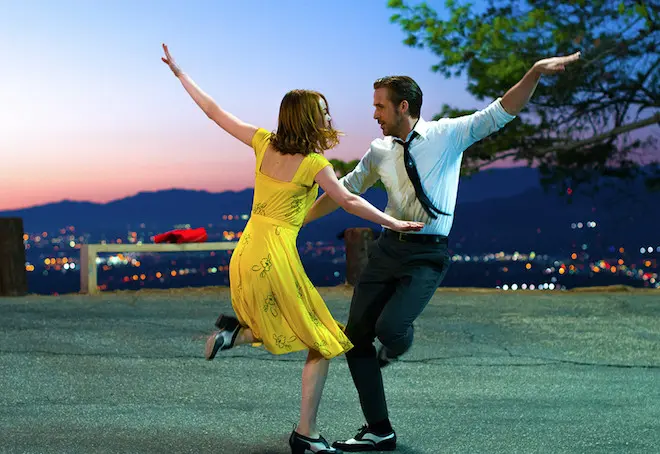 The music, which obviously is an important component to a large scale Hollywood musical, is shockingly good. One song is used over and over as a plot device, and weeks after watching it, that little piece of music still echoes in my brain. That's staying power. Composer Justin Hurwitz has created a timeless soundtrack here that will resonate with audiences.
While La La Land nails the Hollywood musical motif almost perfectly, the story itself is kind of a downer. With all the singing and dancing going on, one would expect a light-hearted, feel-good ending, and maybe for some viewers, that's what you will get. I, on the other hand, was left feeling sad and a little depressed. For a film to so masterfully toe the line of the genre rules established for musicals, and for all cylinders to be pumping so well, an ending like this felt unnatural, even if it might be the most honest, real-life situation in the whole production. That dichotomy actually works to elevate La La Land into the upper echelons of best films for 2016, and there is little wonder why this film is heading so many critics lists as the best of year, and is a sure fire lock to walk away with many, many Oscars come February.
La La Land is rated PG-13 and is in theaters now.
TheHDRoom may be paid a small commission for any services or products ordered through select links on this page.