'Black Panther' Review: A Brave New World
If Marvel Studios does one thing well, with the most consistency, it is casting their characters. Starting with Robert Downey, Jr. as Tony Stark/Iron Man 10 years ago, and nailing the casting of Steve Rogers/Captain America (Chris Evans) and Peter Quill (Chris Pratt), the studio doesn't look for the biggest star, it looks for the best actor, and they've done that again with Chadwick Boseman as T'Challa, the Black Panther.
Boseman first suited up as the King and Protector of Wakanda in 2016's Captain America: Civil War, and nearly stole the entire film from the established characters and actors. Boseman brings a level of gravitas to the character, in both stature and delivery. When he speaks, I hear the voice of T'Challa as I've always imagined it. Now director Ryan Coogler (Creed) has brought T'Challa and his menagerie of characters to the big screen in Black Panther, and in so doing, he's created quite possibly the most complete Marvel movie yet.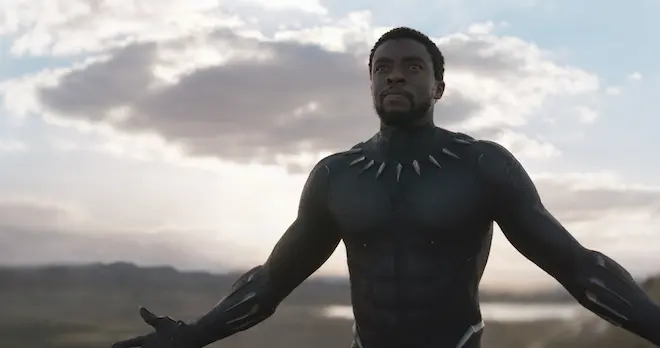 From the first few frames, Black Panther starts off like an old fable told between a father and son, a story of a legend, history, and of heroism. And of possibly the greatest, most important resource on Earth. And this brings the audience — many of which may not know much about Wakanda and its place in the Marvel Universe — up to speed very quickly. After a brief set up scene that takes place in 1992 Oakland, we go to present day Africa and again meet T'Challa (Boseman), who is dealing with the loss of his father, T'Chaka (John Kani), last seen dying in T'Challa's arms in Civil War. T'Challa, his family, and his advisers begin the preparations for his ascension to the now-vacant throne.
A mission to retrieve a Wakandan spy, Nakia (Lupita Nyong'o), allows Coogler, who also co-wrote the film with Joe Robert Cole, to show off and establish that Wakanda is a major force in the world — all from the shadows. And with the power of Vibranium, and technology that bests even what Tony Stark can do, the Wakandan nation is very protective of its status as a marvelous empire hidden within the heart of Africa, hence the need of a warrior to protect it and its secrets.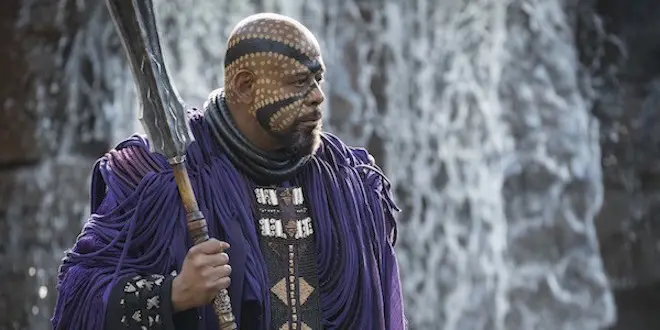 The stellar casting doesn't end with just Boseman. Coogler has filled Black Panther with a who's who of wonderful actors, and each of them shine bright in their roles. Award-winning actors Forest Whitaker (Rogue One: A Star Wars Story, The Last King of Scotland), Angela Bassett (What's Love Got To Do With It, 9-1-1), and Sterling K. Brown (This is Us) join Danai Gurira (The Walking Dead), Daniel Kaluuya (Get Out), and Letitia Wright (Black Mirror) to help fill out the talented ensemble. The cast meshes perfectly to create the hierarchy of Wakanda and serve as support for Boseman, the actor, and T'Challa, the character. And, of course, longtime Coogler collaborator Michael B. Jordan is cast as Eric Killmonger, a U.S. SpecOps-trained soldier with a secret, tragic past — and a nefarious plan for his future.
Ryan Coogler has proven that he can tell a wonderful screen story with films like Creed and Fruitvale Station, but in Black Panther, he takes it all a step further. The script has many layers and there are so many moving pieces, and yet he never loses the central thread, weaving it deeper and deeper into the tapestry that becomes the legend of T'Challa. Black Panther has many elements of other iconic properties, including Shakespeare, James Bond, and even the Lion King, but it's all just slight notes and not direct recreations.
The art direction and set designs are a perfect mixture of colorful tribal archaism and the highest of futuristic technology, and the juxtaposition between the two highlight that Wakanda and its much sought after Vibranium are both old and new, the past and the future. Add to all of this the social commentary, which is deftly touched upon, and Black Panther does something that no other marvel film — or comic book movie — has done, to date. This film is Ryan Coogler removing any doubt that he is one of the most talented filmmakers working today, and one that demands our attention.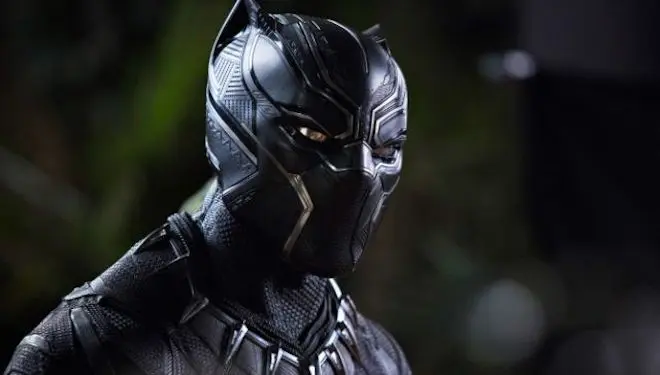 Black Panther, in addition to being the most complete Marvel movie, is also the most accessible. Much like 2008's Iron Man, which took a "C-list" comic book character and made him a superstar — and also kicked off this multi-billion dollar juggernaut studio franchise, Black Panther works perfectly as a stand alone film. You don't need to watch every previous hero movie to follow the story, and also like Iron Man, Black Panther is poised to change perceptions of what exactly can be done in a comic book movie.
What perhaps thrills me most is that this character and this film will inspire others, and sometime this weekend, a young child may get so excited at what they see on-screen that they will pick up a comic book and be introduced to a whole new world. A world of colorful characters, and cool costumes, and powers and responsibilities, and a new generation of comic book fans will be born. Comics have always been inclusive to all, and now the films are catching up to that inclusion as well.
Walls have come down, and Marvel has proven that they can tell a story about any of its characters and make it interesting at worst, and spectacular at best. Black Panther is one of its best.
Black Panther is rated PG-13 and is in theaters on February 16th. Be warned, there are two end-credit scenes, one mid-credits and one post-credits.
TheHDRoom may be paid a small commission for any services or products ordered through select links on this page.