'Black Box' Review: Our Memories Are Not Who We Are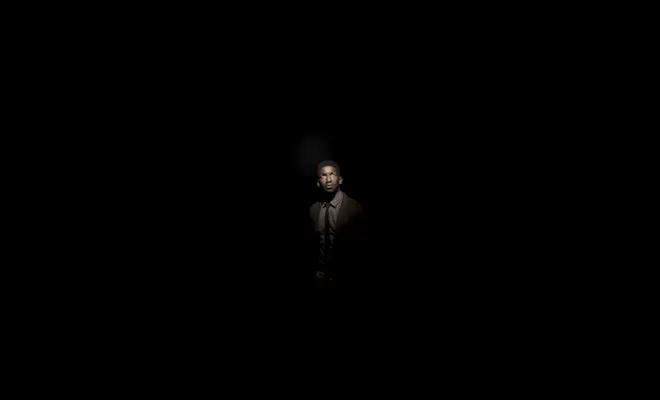 The second film released as part of the Welcome to the Blumhouse anthology on Amazon Prime drops on October 6, and like The Lie, this one also features parents doing terrible things. I'm seeing a pattern here. Black Box is the story of a man with acute amnesia desperately trying to recover his memories so he can take care of his young daughter, and he opts for an experimental procedure that could do him more harm than good.
The film stars Mamoudou Athie (The Front Runner) as Nolan, a man who survived a terrible car accident six months ago that killed his wife, and now he is left with no memories of his previous life and he has to take care of his daughter, Ava (Amanda Christine) alone. Nolan struggles with everyday tasks, and he has to use post-it notes to remember to do the simplest things, including picking Ava up from school.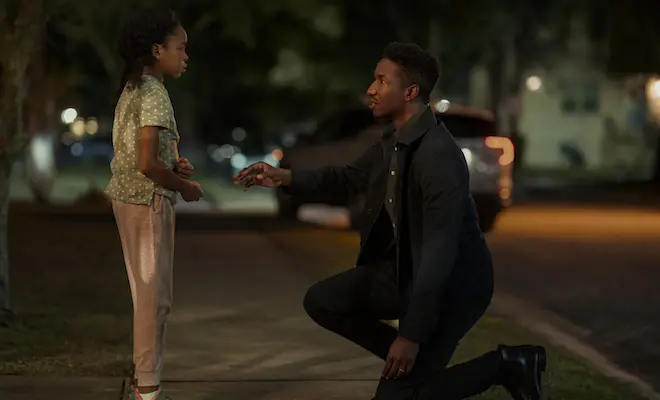 When he once again forgets to do so, the school threatens to call CPS, so he decides to join an experimental brain study conducted by Dr. Lillian Brooks (Phylicia Rashad). Dr. Brooks has created a device called the "Black Box" that will allow someone with memory issues to go into their own brain to reconnect to the key moments in their life to reconnect all the dots.
While in the Box, Nolan quickly finds that his brain may not want him to recover his memories, and that there may be more going on than even he can comprehend.
Black Box is a technology-based thriller that would feel right at home on an anthology like Black Mirror. Of course, the film has some wild twists that come up as Nolan begins to remember, and, in fact, the entire story is turned on its head late in the second act, setting up a crazy final act that, like The Lie, once again shows the lengths that a parent will go for their child, no matter the costs to anyone else.
The script by Wade Allain-Marcus, Stephen Herman, and Emmanuel Osei-Kuffour, who also directs, does an adequate job setting up the premise and humanizing the players before the story goes off rails in the last third of the film.
Some of the elements in Nolan's subconscious are creepy, as the people he remembers don't have faces, and there is a monster stalking him as he tries to piece it all together. Osie-Kuffour does a great job making sure the real world and the subconscious world look and feel entirely separate.
The performances in Black Box are elevated by the strong script. Amanda Christine's Ava earns high marks as the daughter, and Tosin Morohunfola (TV's Black Lightning) is a veritable rock as Nolan's best friend, Gary, who serves as his guide to his lost memories.
Black Box shows the dangers of using technology in the matters of the brain and memories, but that is only one part of this multilayered story. It's these layers of subtext that, when peeled away by the viewer, begin to show a different story altogether. It's stories like these that keep you thinking well after the film has ended, and Black Box works much like it's namesake, by giving the viewer the road map to what they just watched, as sometimes, memories can be deceiving.
Black Box is available starting on October 6, 2020, exclusively on Amazon Prime Video. It is part of the Welcome to the Blumhouse anthology.
TheHDRoom may be paid a small commission for any services or products ordered through select links on this page.